Benson Yap
Production Manager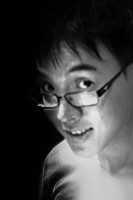 Benson Yap oversees both the production and post departments, supervising the pre-production and production teams and processes up to final delivery of the shows to our clients. His portfolio includes every production in The Moving Visuals Co.
Beyond a wide slate of terrestrial productions, Benson has worked with the Seoul Film Commission for international formats like K-Pop Star Hunt (7 x 1 hour episodes for Fox / Channel M / Channel V) and with various government agencies and tourism boards including Spain, Australia and Japan. He also oversees an extensive network of overseas fixers and crew for the Company's international shoots which average several countries annually. Other notable productions include the series Around the World with Voyager, a 5-part series filmed across Asia for the History Channel.
A Media Studies & Business Management graduate from Nanyang Polytechnic, Benson worked his way up as a Production Assistant in The Moving Visuals Co. to his present position as Operations Manager over 6 years– a testimony to his talent, capabilities and dedicated work ethic.