Chien Chiu Ming
Head, TV Production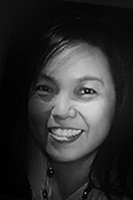 With over 20 years of experience in production, Chiu Ming has made her mark in both TV commercials and long-form television. She joined The Moving Visuals Co. in 2003, having previously been a TV commercials producer and director at Caldecott Productions International (CPI) Pte Ltd, a subsidiary of MediaCorp Singapore.
With The Moving Visuals Co., she has spearheaded the company's Chinese output.  Her numerous directing and supervisory credits include:
· Tourism Insiders – a look at Singapore's tourism professions
· Celebrations – a series on Singapore's different cultural events and celebrations
· Sun Zi Bing Fa / The Art of War – a look at Sun Tzu's philosophy applied in everyday lives and businesses
· Amuse Me – an entertaining look at Singapore's museums
· Yakult Here's To Health – a series promoting good health
· Money Smarts – profiling Singaporeans' financial strategies
· Super Train – a kids game show looking at Singapore via the MRT
· Hey Baby – parenting series
· Hot Mama – mothers and parenthood series
· My Guardian Angel – inspiring stories of people and their benefactors
· We're No Strawberries – stories of young Singaporeans with exceptional lives
Chiu Ming was also the Supervising Producer for Kick Off! – a regional football quiz show for ESPN and Mondo Magic for AXN Asia / Sony Pictures Entertainment.
Her corporate and commercial work includes videos for National Heritage Board, Ministry of Foreign Affairs, Singapore Tourism Board, National Arts Council, HDB, AVA, Sharp, Clariant, and Yomeishu. Other extensive credits include work for major brands such as KFC, Delifrance, Sanyo, Mitsubishi, Olympus and MasterCard cover the gamut from products to property and food to public institutions.