Galen Yeo
CEO/ Creative Director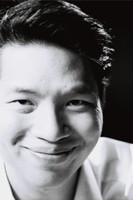 Galen Yeo is the co-founder and creative director of The Moving Visuals Co. based in Singapore. Since 1998, his diverse credits include work for Mediacorp; A & E Television Asia; Walt Disney Television; Discovery Channel; Travel Channel; Sony Entertainment TV; National Geographic Channel; ESPN-Star Sports, among others.
Galen has been active in developing the TV and media industry in Asia, contributing his views on the industry to government and press organisations on a regular basis.  He has judged for the International Emmy and Digital Emmy Awards and Banff TV Festival; spoken at the SXSW Festival; and is also a member of the EDN (European Documentary Network); IDA (International Documentary Association); and the International Academy of Television Arts and Sciences.  He has served as a committee member of AIPRO (Association of Independent Producers, Singapore).
His accolades include the documentary Junkie Monastery, winner of a prestigious Banff TV Festival Rockie; a SHIFT Award recognising programmes to help humanity; and Best Social Awareness programme at the 2012 Asian Television Awards, where the show also received 3 other commendations.
Other noteworthy international projects include Ancient Chinese Sports – released to recognize China's sporting history for the Beijing Olympics; Four Heavenly Kings (Biography); Rome: The Lost City of China (History Channel UK / Discovery); Go Warrior; China Fast Forward (Discovery Travel & Living); The Gods of Rice (Discovery / ZDF-Arte) and Healers: Journey into Ayurveda (aired on Discovery / PBS).   He is also a consultant to the Ivan Polunin archive – Singapore's largest collection of historical colour films from the 1950s.
Galen is also a director of Moving Visuals International (www.mvi.sg).  MVI has signed a joint venture with Spark Gmbh and Astro Holdings Malaysia to launch Spark Asia – a pan-regional Asian documentary channel in 2015.