.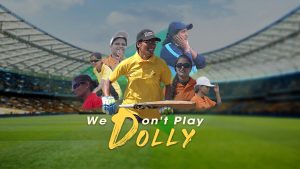 .
WE DON'T PLAY DOLLY is the emotional and uplifting journey of blind women who are fighting to find their place in the world of cricket.
.
Explore the brave new world of blind cricket with Team Karnataka, one of India's top women's teams. Amid the pandemic, the team has found it tough to play or train. But no matter what, they're not going to let anything hold them back.
.
Produced with an Audio Description version.
.
Read more about WE DON'T PLAY DOLLY
here
. 
.
The two-part series premieres on 1st March 2022 on CNA at 9pm SGT / 6.30pm IST, and can also be viewed on demand
here
.
.
Part 2 airs on 8 March 2022, 9pm SGT / 6.30pm IST.