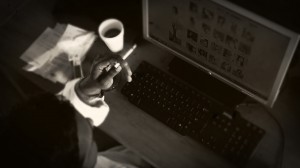 Going online to find love and friendship has become a part of modern life. But now, a new dangerous trend is on the rise: love scams.
Rising by 62 %, online love scams were the fastest growing crime in Singapore in 2013. Victims lost US $4.5 million to criminals. Career women find themselves especially at risk. Pressured to settle down, they allow themselves to trust strangers with glib tongues online.
In Cyber Casanovas, we explore the brazen world of international cyber criminals who trawl dating sites for single career women. Based on real victims' accounts and police case files, we reveal the modus operandi of online "Romeos" who aim to scam single career women out of their money.
From money mule scams to advanced fee frauds, we speak to experts and explore the variety of deceptions that Cyber Casanovas employ. Find out what happens when love and money collide!