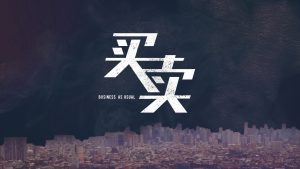 Business As Usual explores the unique trades of the world, uncovering why they emerged and revealing how closely they intertwine with societal changes.
Can money truly buy everything? Put a price on anything, and it becomes a commodity. It could be hair, excrement and even time. As long as someone sees its value, they will be willing to buy it.
From the unique supply chains to the growing of demand for strange goods and services, this show delves into the world of unconventional trade and uncovers the stories behind each transaction. The host takes on the role of the observer to understand the unusual developments in the industry that are heavily intertwined with culture and humanity.
The show premiered on Channel U on 5 December 2018. It is also available on meWATCH.