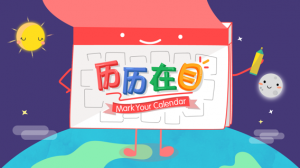 Do you know the traditions behind Lichun and the reason for long queues outside banks on Chinese New Year? Have you joined the celebrations for Holi and Depavalibefore? Is Hari Raya Puasa just the Muslim New Year to you?
Mark Your Calendar! is a children infotainment education series for MediaCorp Channel 8, which seeks to promote better understanding and foster harmony among Singaporeans. Singapore is a multi-racial country, where we celebrate festivals from different races and religions. This series allows the audience to better understand the traditions and different aspects of each festival through activities, food and places.
The series premieres on 6th January 2019 on Channel 8 @ 10:30 AM.